Internet Download Manager v6.14
Instructions:
2. Close IDM. Or you could just look at your notification area. Right click the IDM icon then click EXIT.
Note: If ever you had used this patch before. Or you had just updated your IDM. This will happen:
Press OK.
Just click cancel then continue to step 3.


3. Applying the Patch:

Patch Tutorial

1. Open patch.exe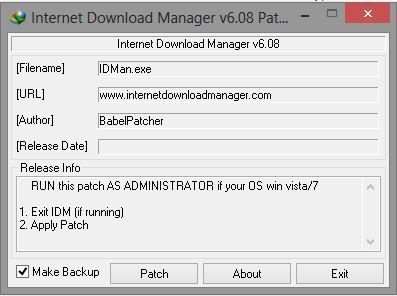 2. Click Patch. Then if prompted to look for idman.exe (when browse window appears) , most likely it is located at the "Program Files/Internet Download Mananger" folder.
3. After that. This should appear at the patch screen.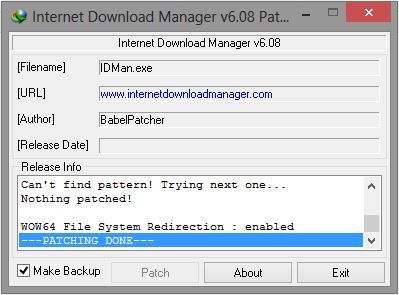 4. Now your done. Just open again your IDM application. After the window of the application appears. Just restart your browser for it to be integrated to IDM.